Students Learn About Themselves by Pretending to Be Someone Else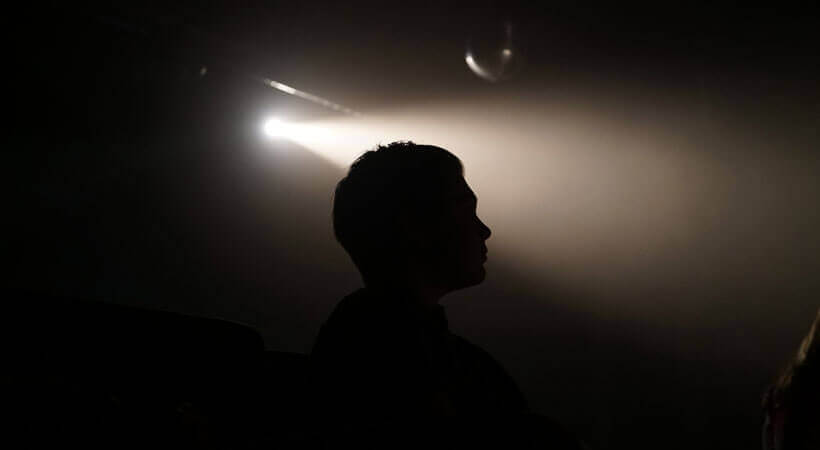 Variety Show Allows Students to Learn About Themselves by Pretending to Be Someone Else
During Parents Days at Discovery Ranch for Boys in February, the young men performed the musical "Newsies" for their parents. The performance represented weeks of dedicated practice in which this diverse group of boys learned to work together. For many of the boys, this was their first experience with musical theater. It was also not always a comfortable experience for them. However, that challenge was part of the point. Not only did the performance allow them to showcase their performance skills to their visiting family members, but it also allowed the boys to stretch their boundaries, learn how to work with people who are different from themselves, and practice understanding a completely different point of view.

The Benefits of Putting on a Show
"A big benefit of [doing the variety show] is helping the boys come together to learn how to work together, even in an environment where they are not entirely comfortable. They learn to come together as a team and make something beautiful," said Kate Hartley. Kate is a theater major and teaches drama at Discovery Ranch for Boys. "It takes a lot of work and helps them to learn discipline. I think it also helps them learn a lot of respect as well."
During this production of "Newsies", Kate served as the assistant to the Director. The Director of the performance was Jake Galovich. He has been directing the boys in the Parent Day performances since 2012. This performance was especially bitter-sweet for Jake because it will be his last. He has been promoted to the position of Admissions Counselor.

Performance as Therapy
Jake reflected on his many years of working with the boys while they practice their acting skills. "It is great to see that [drama] can make a positive change in their lives. Many times they look back at it, and I get comments all the time from Facebook or email thanking me for the time doing music, so it is awesome."
The boys at Discovery Ranch put a great deal of effort into each performance. "For each parent day production that they do, we practice for about a six to eight week period for the parent day. We practice every weekend, Friday, Saturday, and Sunday for about two and a half hours on each day," said Jake.
Therefore, while the boys are learning about acting, they are also learning to adapt to an unfamiliar situation and work together as a team. This dedication pays off in many ways.
"As they start to learn their character over the weeks of practice, their personality starts to come out. You start to see them get more involved and more invested in that specific character that they are portraying," said Jake. "It is fun to see them build that energy."

Learning About Yourself
Of course, the performances are more than just fun and games. They are also more than a way of learning teamwork or showing appreciation for their visiting family members. Jake has seen that these performances have a therapeutic benefit as well.
"Music is an outlet. It is a way for them to forget about what problems are going on in their lives, and allow them to focus on something completely different," said Jake. "A lot of times doing something like that allows them to look back on themselves and see what they need to work on. They can see that by portraying a whole different character or by listening to music and letting music calm their mind. Music can be a tool for therapy. It is pretty incredible."
Kate, who will be taking over management of the variety show from Jake starting this year, agreed on the benefits of students taking risks and trying their best in performances.
Kate said, "I would encourage parents to encourage their boys and girls to fully participate in the variety shows, even if they are a little uncomfortable. They need to be okay with putting themselves out there because it will help them learn about themselves."