Patented Teen Help Evaluation and Assessment Tool
Due to our many years of experience in helping troubled teens, we have created a patented online assessment that can most efficiently help us understand your son's situation. This assessment will also help you find the appropriate program for your son, whether or not that program is with us.
Please complete the patented teen help assessment according to the instructions. Once its been processed, we are happy to send you the assessment results via e-mail. However, we have found that telephone interaction and discussion are far more insightful and helpful than email interaction.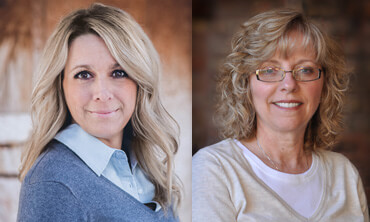 Shelly Thomas & Barbara Davis
Admissions
Because we will use this information to find the right program for your son, please be as accurate in your reporting as possible.
While this assessment tool provides information regarding your child, it is not to be used or represented as a diagnostic instrument.
DIRECTIONS:
The assessment is only to be completed for children 13-18 years old.
Fill out the evaluation test for ONE child only.
Read each statement carefully.
Select the number that most accurately describes your child.
If you have any questions or need assistance in any way, please call us at 

855-662-9318