Discovery Ranch for Boys Academics
Most of the young men who come to Discovery Ranch for Boys have multiple challenges that have made it difficult for them to learn in traditional school settings. These challenges may include mental health, anxiety, school avoidance, depression, processing, and executive functioning issues.
Issues like these often cause young men to fall behind in credits. That is why classes at Discovery Ranch for Boys are designed to help students like your son get back on track or accelerate by providing credit recovery classes, regular classes, honors, and AP classes.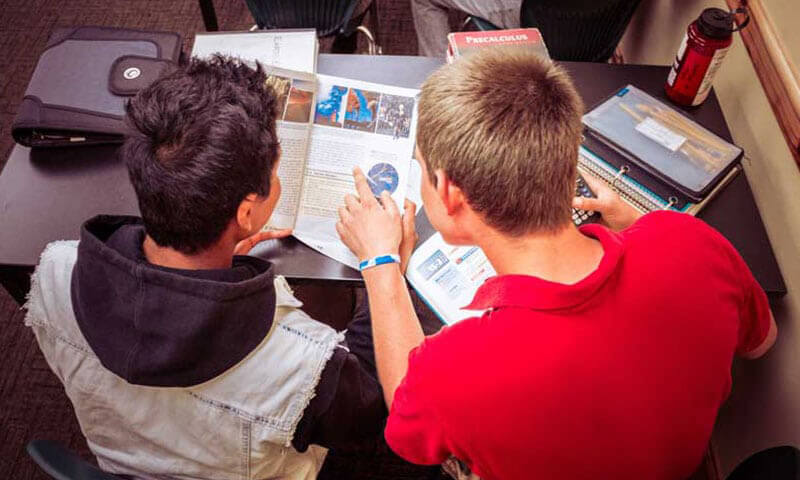 Prepare students to be healthy, engaged, productive learners and contributing members of their community
Classes are designed to serve the way students' learn.
Discovery Ranch for Boys is a residential treatment facility where students get a high-quality education while they receive treatment. Discovery Ranch educates young men in grades 7–12 who are between 13 and 17 years old. The school is designed to meet each student's individual needs.
Student-teacher relationships are one of our highest priorities. That is why classes are kept small. Small classes allow each student's particular needs to be met by caring, qualified teachers in each classroom.
Academic and clinical staff work together to support therapeutic goals. This cooperative effort helps students be academically successful while they heal.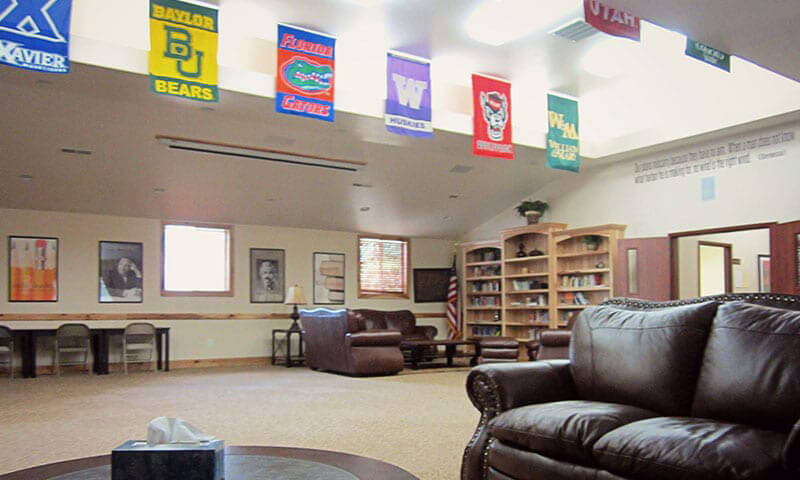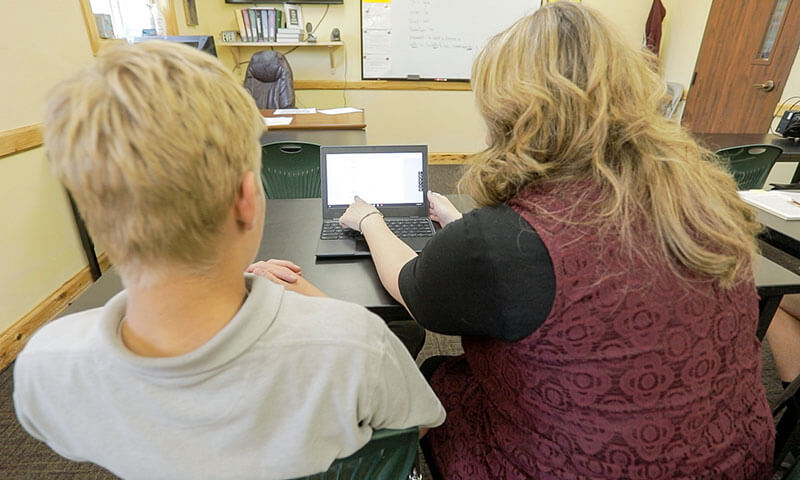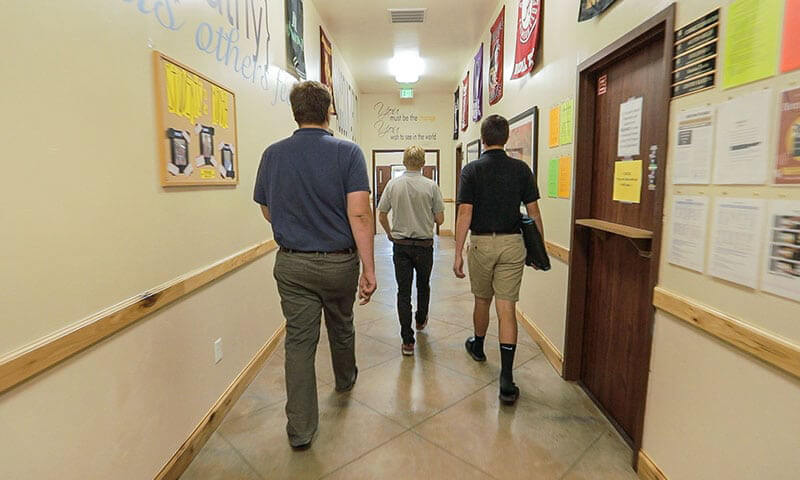 A blended learning instructional model meets teens at their level.
Discovery Ranch for Boys uses a competency-based learning model. This model means that students must pass all assignments, quizzes, and tests with 80% proficiency before moving on to the next concept.
Students at our school come and go at different times. They enter at different skill levels. To serve all of our students, Discovery Ranch for Boys classrooms uses a blended learning model. This model allows us to meet each student where they are.
Students begin a course at the beginning and move through the curriculum with teachers and student advisors' support. School is year-round. There are no semesters or summer vacations to determine when a student is finished learning. This schedule allows students to earn on average 1.5 years of credit and improve their GPA.
The individualized academic approach removes the pressure that students may feel about competing with other students. Moreover, student advisors monitor work to make sure that each student is progressing at an appropriate rate. Classes use a blended learning format. This format is a mix of digital curriculum and direct teacher instruction. This combination allows for students to progress at their own individualized pace.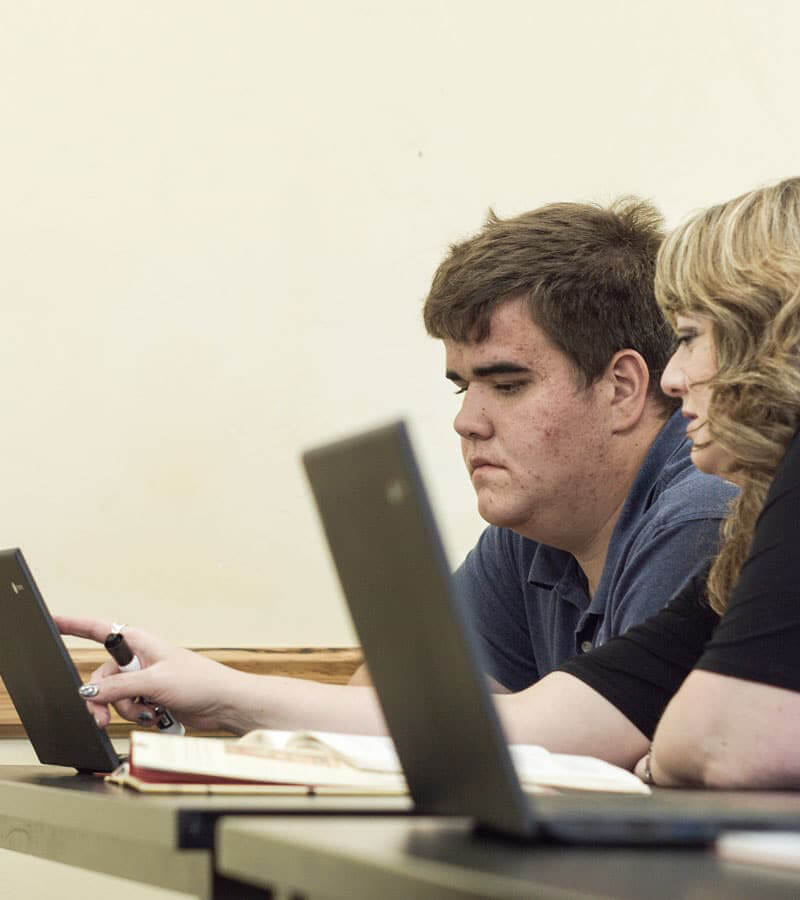 Teens like yours learn how to learn.
As treatment progresses, most students begin to experience improved success in education. Success typically builds upon success. Many former Discovery Ranch for Boys students have progressed to find employment after graduation or been accepted into colleges and universities. Your son will have the opportunity to grow, learn and experience similar successes.