We have a very strong Academic program designed to help our students progress according to their needs and prepare them for college:
Some Colleges our students have been accepted to:
---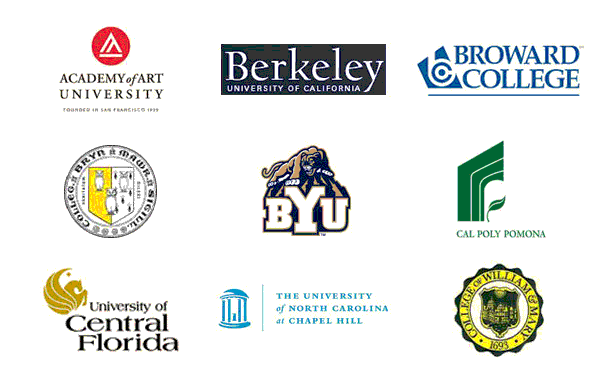 ---
Discovery Ranch provides a small, nurturing learning community where students receive opportunities to succeed academically. Students can catch up, keep up with, or surpass their peers in traditional learning models. Our education model is designed to help students re-discover their ability to learn and succeed. Students thrive academically and therapeutically.
Our academic team is comprised of licensed educators and our core curriculum is approved by the Utah State Office of Education. The academic program is competency based and focuses on learning outcomes. It is designed to meet each kids individual needs and abilities.  The average class size is twelve students plus one mentor to every teacher.
A custom Student Academic Plan is developed for each student by the academic director in cooperation with the student, parents, and therapist. This learning plan outlines specific academic goals and the strategies to achieve them.  Our competency based learning program allows students to move quickly through subjects where they excel and spend more time in subjects where they struggle.
Students progress chapter by chapter in a combination of learning styles that include direct teaching, note taking, tutoring, and academic experiential activities. They must demonstrate an 80% competency score before being allowed to proceed to the next chapter. Students requiring more challenging course work are encouraged to participate in the Advanced Placement program.
Students must demonstrate academic progress as well as therapeutic progress in order to receive level advancements. As students progress therapeutically, we typically see a dramatic improvement in their academic achievements as well.
All students receive an official academic transcript when they leave the ranch to help transfer credits to other learning institutions. If they choose, students can also earn their high school diploma while at the ranch.
We invite you to get to know us better by exploring our website, or, if you prefer, calling our admissions department at 855-662-9318.
The Strength is in the Struggle™