Discovery Ranch For Boys Campus
When your son arrives at Discovery Ranch, he will be welcomed to a campus that looks and feels like home. He will live in one of two beautiful homes with kitchens and living rooms, and enjoy an indoor basketball court, indoor riding areas, outdoor riding arenas, an indoor rock climbing wall, and a gym. In addition, there is an academic area that includes classrooms, an art room, a testing center, and a library.
Discovery Ranch is located in the heart of the Rocky Mountains near ski resorts, Zions National Parks, and other recreation centers. You and your son may explore the area during off-campus visits.
How often can I visit the campus or my son?
Parents can come and visit as often as time permits and is therapeutically indicated. Student visits will progress from on-campus to off-campus, overnight, and eventually to home visits. Visits are designed to examine where the student and parents are behaviorally and therapeutically.
We invite you to visit our campus any time or take this virtual tour to get a first-hand look at our facilities.
Discovery Ranch Virtual Tour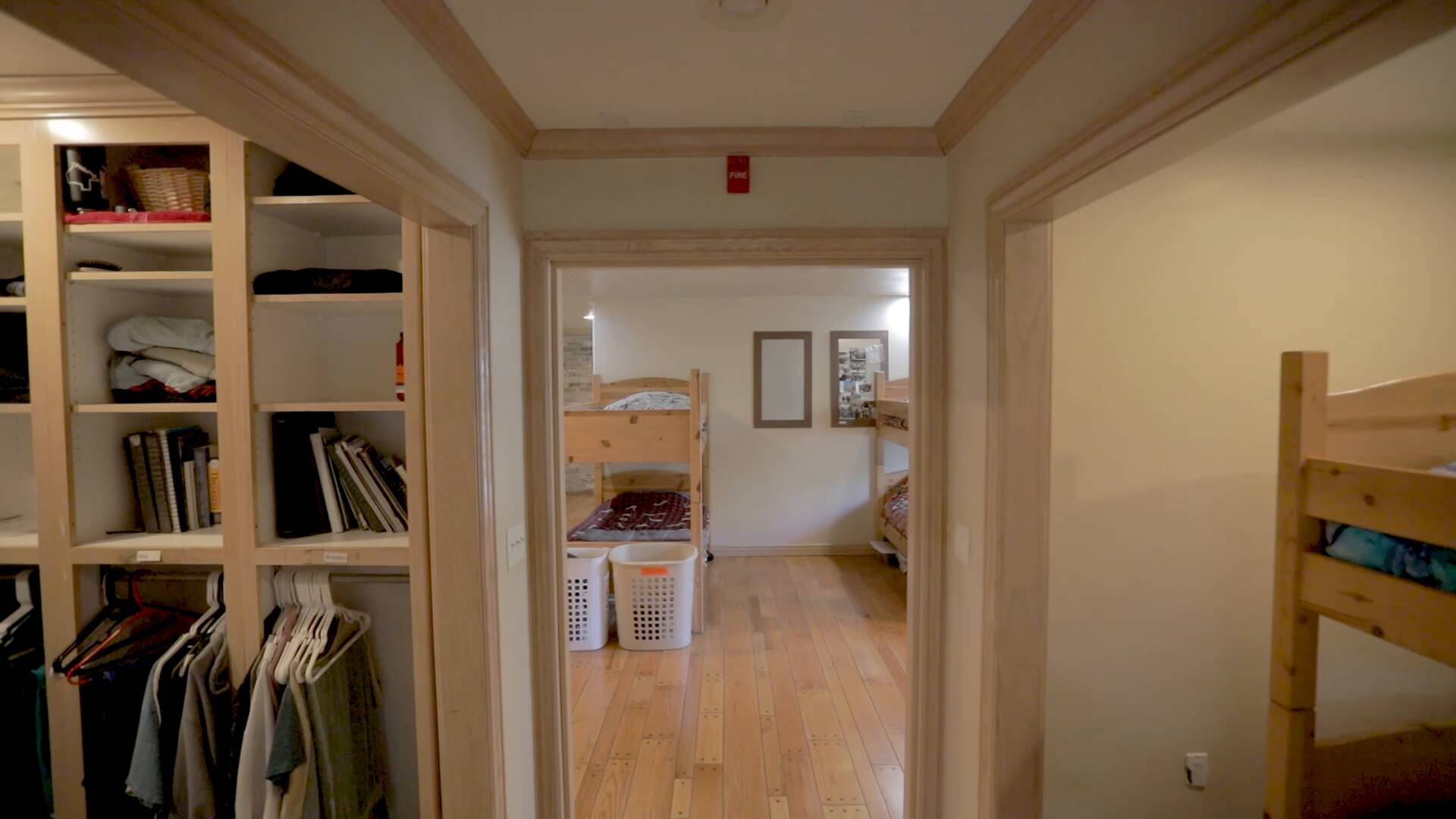 Discovery Ranch In Pictures
From the Salt Lake City Airport to Discovery Ranch
Take I-80 East to I-215 South to Provo
Connect to I-15 South to Provo/Las Vegas.
Travel on I-15 South toward Las Vegas/Provo
Take EXIT 260 Springville – at exit, keep left (East)
Travel approx 3 miles to Main Street (stop light) Turn RIGHT
Here the road splits; bear right with the tiny sign for Mapleton
This road turns into HWY 89. Travel along it another 3 miles
LANDMARKS – Watch for Harvest Park subdivision on the right, then the BARLOWS building, then a large church. 1st DR driveway is by the church fence.
We have 2 driveways that make a large U through the property. Please drive to the back area and park by the large building with the glass doors and patio. This is our main office. Please walk in.
Coming from somewhere else? Get Directions