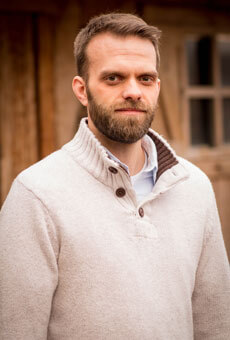 Jonathan Marshall
Therapist
Jonathan earned his BS in Social Work, and a Masters in Clinical Social Work. Most of his career has been spent helping adolescents and their families achieve peace and unity based on shared values.
Prior to the Ranch Jonathan has worked as an employment/education counselor for teens, foster care case manager, and a program manager of a specialized teenage foster child program.
Jonathan finds joy working with teens and parents who are in crisis and desire change but need additional assistance to reach their goals. Because everyone is different, his therapeutic approach is based on the unique needs of each family. Always looking for a new challenge, Jonathan uses a strengths-based approach to empower others, while addressing the underlying issues necessary to facilitate healing and growth. He loves the rain and being outdoors with his wife and three active children.