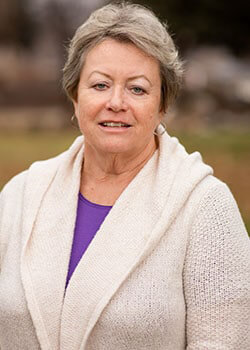 Dorothy Ah Quin, MEd., LCMHC
THERAPIST

Dorothy began her professional career as an educator, working at a local high school as a special education and history teacher for 24 years. While still teaching, Dorothy began her transition to the behavioral health field in 2002, earning her Masters of Art in Educational Counseling degree with an additional emphasis on mental health issues, while working on her Clinical Mental Health Counselor License. After earning her license, Dorothy continued to teach but began to work as a therapist at an adolescent residential facility eventually becoming the assistant clinical director. This work quickly became a life fulfilling experience. Dorothy cherished her time with youth, enjoying their unique personalities, optimism, and energy for life. She was grateful for the opportunity to guide, teach and help them to grow and begin to experience their potential.
Eventually having retired from teaching and having practiced for 15 years as a therapist, Dorothy transitioned to working with adults with a focus on substance abuse issues and quickly became Program Director while working in this capacity. She is truly excited to now be working at Discovery Ranch and to return to work with youth.
Dorothy remains dedicated to helping others see their own strength and ability, their power to overcome the most difficult of life's challenges and is a genuine, heartfelt and fierce advocate for personal growth. Dorothy's main areas of focus include anger management, assertive communication, family dynamics and codependency, academic issues, and trauma work. She also has extensive training in EMDR.