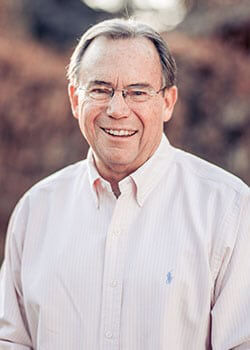 Craig Smith, LCSW
Director of Clinical Transitions
THERAPIST

"Memories, traditions and experiences shape our lives!"

Craig has over thirty-five years assisting families and students to reach their highest potential and has spent his entire career working with adolescents. Craig doesn't simply talk about memories, traditions, and experiences, he lives it. Whether he is attending a college football game with his wife and family or pacing the sidelines of one of his grandkids soccer games, Craig truly has a zest for life.
Craig loves how an experiential therapeutic campus provides opportunities to create treatment traditions and insightful memories for the students who reside at Discovery Ranch.
Craig has a BS in Sociology, a Masters in Social Work and is an LCSW. He loves the Ranch and the opportunity to teach skills and participate in experiences with all the students.