Discovery Ranch includes plenty of opportunities for good old-fashioned fun. Many of our students left behind the joy of childhood play far too soon. We help them re-discover the fun of just being a kid again and how to use leisure time appropriately.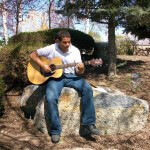 Mud wrestling, four square, mountain biking, skiing/snowboarding, hopscotch, paintball, playing the guitar, or training for a 5K run are examples of the fun they can find at the ranch.
The annual Ranch Rodeo lets students compete for bragging rights. And who can forget the Cub Classic Frisbee golf tournament?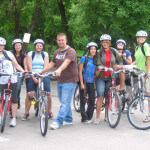 Our students return to school and therapeutic work energized after an opportunity to go out to play.
We invite you to get to know us better by exploring our website, or, if you prefer, calling our admissions department at 855-662-9318.
The Strength is in the Struggle™