Service brings a unique form of personal satisfaction many teens have never known. That's why Discovery Ranch creates service opportunities. As they serve others, our students develop compassion and learn to care about something besides themselves.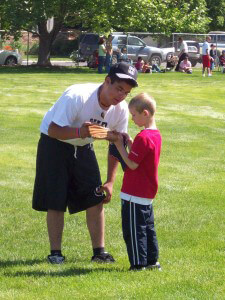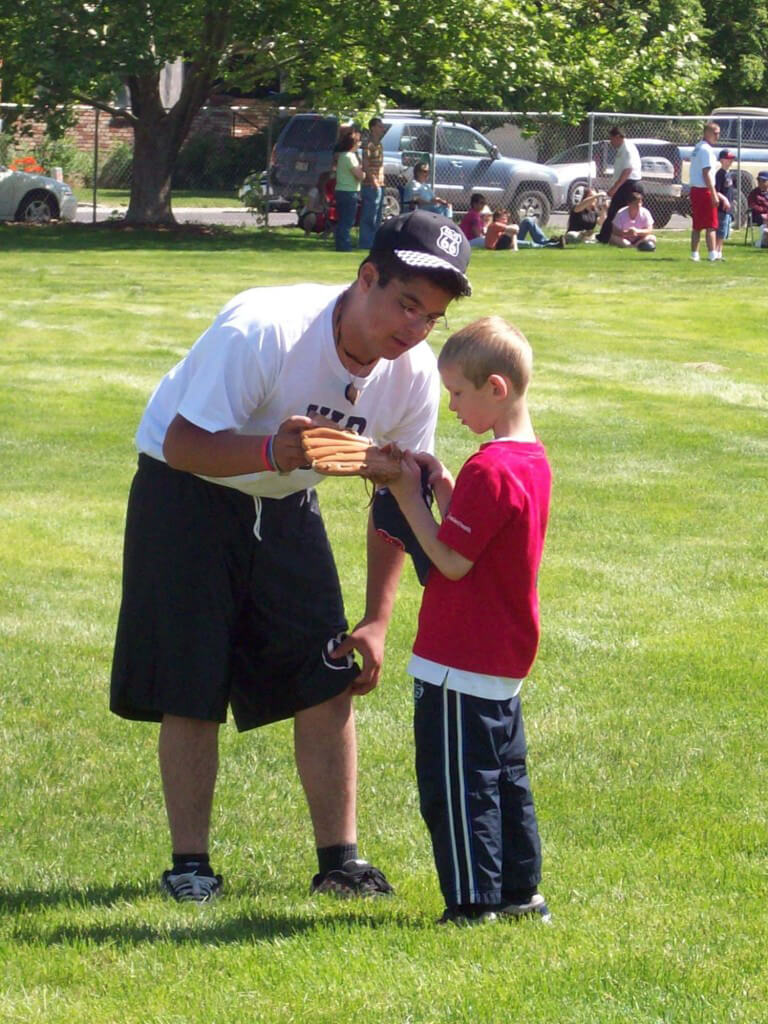 Working with Mapleton City Recreation, students play softball, soccer and basketball in the VIP sports league.  This league pairs a child with a physical or mental disability with a Discovery Ranch student.  Our students teach basic sports skills and cheer their buddies on as they play side by side throughout the game. Parents of children with disabilities say without this program, their children would not be able to participate in sports. The buddy leagues are also beneficial for Discovery students, many of whom have never had the opportunity of working with a person with disabilities.
Discovery Ranch's voluntary Sub for Santa program builds an awareness of need and lets students experience the joy of giving selflessly to strangers. Parents who choose to participate are asked to send their student one less gift during the holiday season and explain to their child they donated the money for that gift to our Sub for Santa effort instead. Students love playing Santa as they shop for gifts for an area family in need, then deliver the carefully selected gifts.
Community beautification projects are another way Discovery Ranch students improve their surroundings. To date, students have planted more than 600 trees throughout Springville City. They also work with the U.S. Forest Service to maintain trails in Provo Canyon and with Mapleton City to prepare baseball fields for the season.
Elderly citizens are served by students who visit senior care facilities where they offer service, singing, or just chatting. Students shovel snow or provide spring or fall yard clean up to elderly citizens who are still living at home.
As students participate in community service and expand their circle of caring beyond themselves, selfishness is replaced with gratitude and compassion. They begin to appreciate the abundance of their own lives and realize they can make others' lives better by sharing their time and talents.
We invite you to get to know us better by exploring our website, or, if you prefer, calling our admissions department at 855-662-9318.
The Strength is in the Struggle™