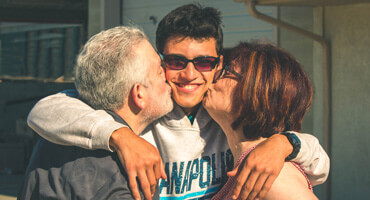 Each student and his/her family participates in a weekly family therapy session with the student's therapist. These visits are conducted via telephone and can be scheduled at times that best accommodate the family's schedule.
These sessions are critical to the student's therapeutic progress and both parents are strongly encouraged to participate.
We invite you to get to know us better by exploring our website, or, if you prefer, calling our admissions department at
855-662-9318.
The Strength is in the Struggle™