A password secured Internet portal is available to parents to monitor the progress of their student.  Upon enrollment, parents will receive their password and the link.  Our Parent Portal is designed to let parents check their student's therapeutic and academic progress, as well as enjoy pictures from special events and daily living activities.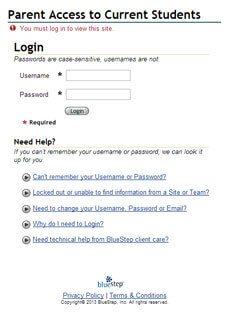 This information is available only to the parents of each student, not to the Discovery Ranch community as a whole, nor to any other Internet user. Parents are also encouraged to send questions or comments to the Discovery Ranch staff via this site.
We have had an exciting year with many great activities that work to create a strong therapeutic alliance – (more on the definition of therapeutic alliance) with our students and their therapist, teachers, and mentors. View our calendar of upcoming events here: CALENDAR
We invite you to get to know us better by exploring our website, or, if you prefer, calling our admissions department at 855-662-9318.
The Strength is in the Struggle™