Academic Accreditation | Memberships | Certifications
Accreditation, Memberships and Certifications
At Discovery Ranch, we understand you are trusting us with your son's well-being. We have worked hard to be deserving of that trust. Accordingly, we offer an accredited educational program. Other licenses, Memberships and Certifications further provide guidelines and standards that we meet or exceed in working to provide you and your family the best service available.
The faculty is consists of licensed educators. They possess endorsements from the Utah State Office of Education.
The AdVance-Ed (formerly Northwest Accredited Commission) have given accreditation to the Discovery Academy Education Services (DAES). We operate under and administer the DAES educational programs. We follow a full course curriculum that meets all the Utah State Office of Education requirements. Because of this, we are able to offer students a chance to graduate from high school and work hard to help students prepare for college and beyond.
Furthermore, certified equine therapists manage and run our equine programs.
Among our Board of Directors is the past President of NATSAP, as well as a board member that served as the past President of the Utah Regional NATSAP chapter.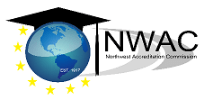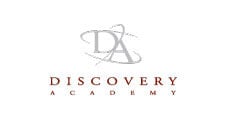 MEMBERSHIPS / DESIGNATIONS




CERTIFICATIONS / LICENSES