Meet Our Ropes Course Coordinators – Part 3 of 3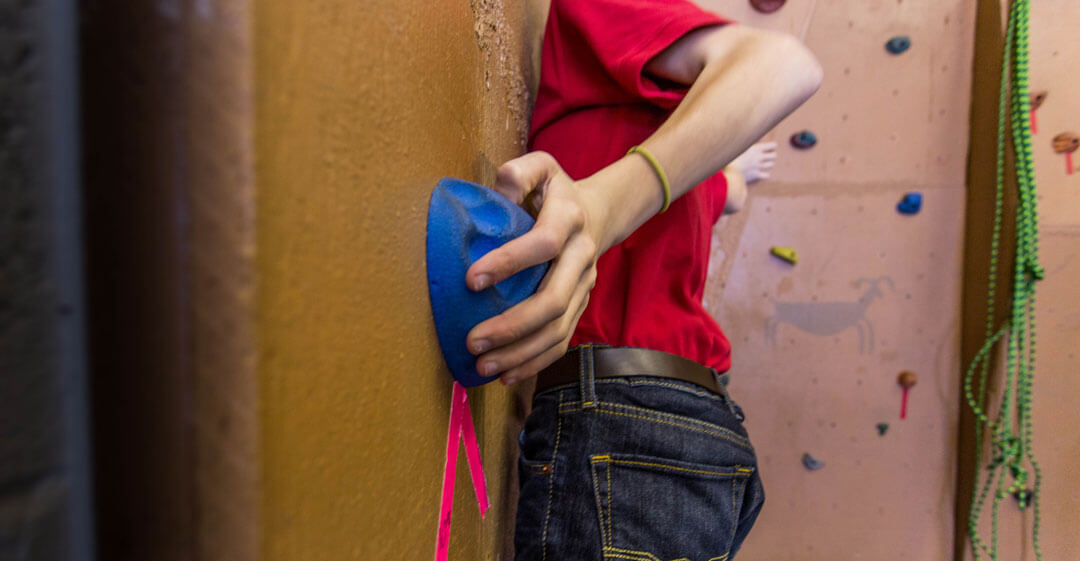 Swing
Ropes Course Coordinators Feature 3 of 3
By Trenna Ahlstrom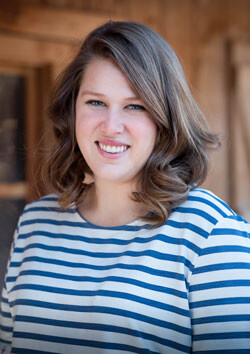 The past two issues have featured the Recreational Therapists who work on the Discovery Ranch Ropes Course team. These compassionate professionals are responsible for arranging activities such as the Discovery Ranch 2018 Olympics. The first two entries featured Megan Stotts and Jenica Limb. The final entry in the series will feature Tessa Olsen.
The most immediately noticeable things about Tessa is that she is kind. As I know from experience, she is the kind of person who goes out of her way to make other people feel at home. The second most noticeable thing about Tessa is her knowledge of, and passion for, Recreational Therapy.
The Perfect Fit
Tessa first learned about Recreational Therapy when she was a freshman in college.
"It sounded like exactly what I wanted in a career," Tessa said. "I wanted to be able to help people, and I wanted to be able to thoroughly enjoy and love what I was doing. With Recreational Therapy incorporating so many different things, it seemed like the perfect fit!"
Tessa studied Recreational Management with an emphasis in Recreational Therapy at Brigham Young University. Throughout her education, Tessa did volunteer work at the Utah State Hospital working with individuals with Schizophrenia and Bipolar Disorders, as well as individuals with Depression and Anxiety. Before graduating, she worked at a residential treatment center for teenage girls called New Haven as a Recreational Therapist Intern. After Tessa graduated, Jenica introduced Tessa to Discovery Ranch. Tessa joined the Recreational Therapy team in June of 2016.
Change is Possible
Tessa enjoys the versatility of her job and the way it allows her to continue to learn new things.
"I love that my job pushes me to be a better person because I can't have expectations of the boys that I myself don't keep," Tessa said.
According to Tessa, there is always something to be gained from Recreational Therapy. Recreational Therapy has the power to bring people's hidden issues into the light so that those issues can be addressed in an unthreatening, forgiving environment.
For Tessa, one of the most satisfying aspects of her job is seeing the way that Recreational Therapy can transform lives.
"Most of the time, the change I see isn't grandiose, but little changes over time," Tessa said. "It's rewarding to watch and work with individuals who come in with difficulties communicating, working with others, managing their emotions, and go on to be a positive leader of the group.  The change is possible, and it is visible."
Doing Difficult Things
Tessa has also seen moments of dramatic change. Tessa told the story of a young man who was afraid of heights who confronted his fears on the ropes course.
"He was scared to death of heights and refused to push himself, both therapeutically and physically. We were doing an activity called Giant's Ladder where the boys work in partnerships to climb a large, swinging ladder.
"The first week we had the student do the ladder, he froze two rungs up and refused to progress any further.  His therapist, assigned staff and I all talked to him throughout the next week about pushing himself and not putting limits on what he can do. The following week, very motivated but scared, he began to climb the ladder.
"He got to the same point that he froze at the week before, and paused for a moment.  We reminded him of his goal and what this would prove to himself. After a pause, he climbed the rest of the ladder with more conviction than I had ever seen in him.  When he got to the bottom, he talked about how he was still terrified of heights and the activity. However, he proved to himself that he can do things that scare him, and are difficult for him."
My Thanks
Like any other organization, Discovery Ranch is only as good as the people who are a part of it. Megan Stotts, Jenica Limb, and Tessa Olsen make Discovery Ranch a better place with their dedication, compassion, and kindness. For their help in gathering the material for this series, they have my gratitude.