Meet Our Ropes Course Coordinators – Feature 2 of 3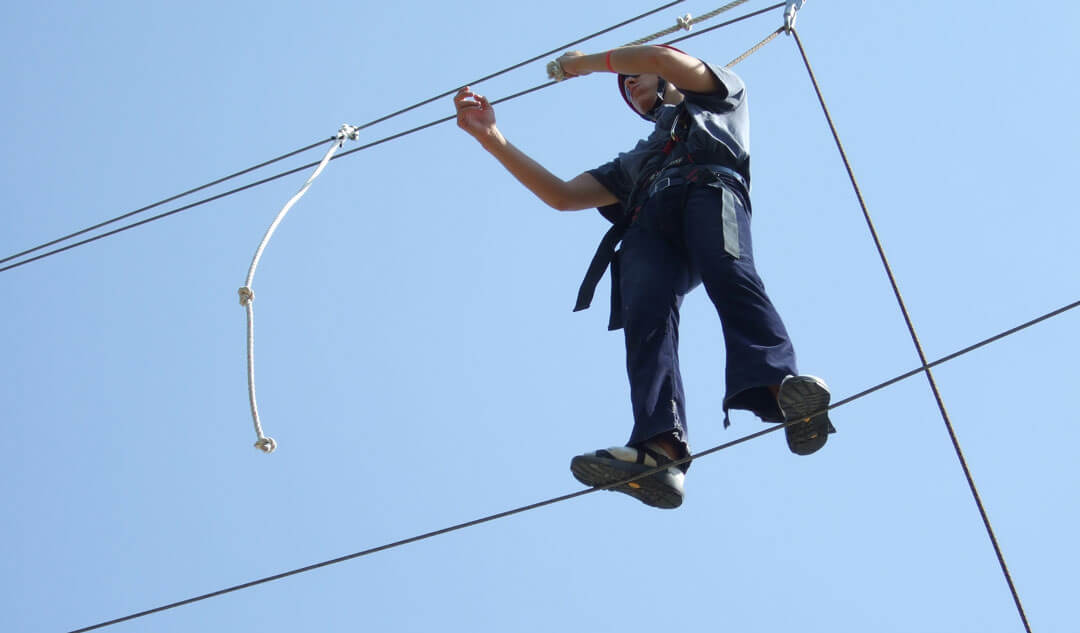 Swing
Ropes Course Coordinators Feature 2 of 3
By Trenna Ahlstrom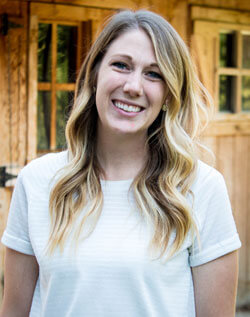 The Ropes Course team provides the boys at the Ranch the opportunity to challenge themselves, apply the lessons that they learned in therapy, and have fun. The trained Recreational Therapy professionals responsible for the Ropes Course are Megan Stotts, Jenica Limb, and Tessa Olsen. Last week, the entry featured Megan. The entry this week will focus on Jenica.
A Lifetime of Learning Through Recreation
Jenica has a sunny personality and an easy smile. She has never been seen not-smiling—even on Mondays. It is evident that Jenica loves her job. Therefore, it is no real surprise that Jenica has had a lifelong love of recreation.
"Growing up I was always very involved in sports and recreation," said Jenica. "As I grew older, I realized how valuable it had been in my life. I realized the lessons I learned from recreation and physical activity in my life—more than just the physical lessons, but also the emotional lessons learned while working as a team and pushing myself to confront and excel past emotional challenges I had faced in my life."
As Jenica experienced the stress and emotional struggles of growing up and going to college, she found that recreation and physical activity was her version of therapy. Then Jenica learned about Recreational Therapy. She felt instantly drawn to it because of that joy that recreation had brought to her life. She saw Recreational Therapy as a way to help teach other people to find the same value of recreation that she learned while going through some of her own struggles.
Loving Work Means Loving Life
During the interview process, I asked Jenica only seven questions about her work. In her answers, Jenica used the word "love" eight times. Really. I counted. In the interest of being concise, I will not describe all of the things that Jenica loves about her job. However, I can confidently report that she seemed like she was being completely honest each time. Jenica's love for her job sometimes seemed to bubble over.
"The Ascent Companies is an amazing company to work for," Jenica said. "The culture is incredible. I feel like I am part of a family while working here. I love that I get to also work one-on-one with the boys and see the changes that the boys make in their time at the Ranch."
Changing Lives, In Her Own Words
Jenica told the story of one particular young man whose life was transformed through the ropes course.
"There was a boy in one of the groups a while back that often got very distracted during groups and often distracted the other boys as well. It was hard to keep him focused and involved in groups.
"After a couple months, we started doing high ropes activities. I taught the boy how to properly belay for his peers, how to tie the knots, how to properly secure his harness and rope, and how to make sure everything was set up safely and correctly on the ropes course.
"The more he learned, the more confident and involved he became in groups. I started to use him to teach the other boys how to properly wear a harness, tie the knots and belay. I saw him blossom in his confidence and saw that carry into other areas of his therapeutic process. He became a therapeutic leader within our groups. He often pulled great insight from the activities and helped to set a great example for the other boys.
"As he was preparing to leave to go home, he talked about how he was going to use the skills he gained during ropes course activities and go rock climbing or another similar type of activities. I love seeing the growth in boys from the time they arrive at the ranch by the time they leave. I feel there is so much power in empowering the boys to be in charge of their own growth by teaching them skills they can use."
Going Home
Discovery Ranch is fortunate to have someone with Jenica's energy and passion working here. We are even luckier to have two more Ropes Coordinators who are also dedicated and passionate. The next entry will feature Tessa Olsen.