Learning to Play Basketball Helps Prepare Boys for Success in Life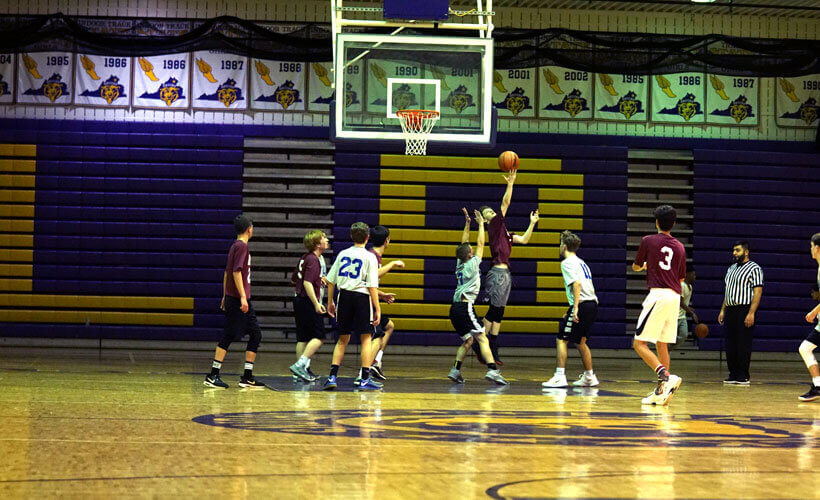 Learning to Play Basketball Helps Prepare Boys for Success in Life
Cole Archuleta has worked at Discovery Ranch for Boys for almost three years. For most of that time, he has helped with coaching sports. Cole has a lot of experience with sports. Outside the ranch, Cole coaches a high school football team, a little league football team, and his brother's accelerated baseball team.
Most recently, Cole was the coach of the Discovery Ranch for Boys basketball team. As the coach, Cole helped his team learn how to find a healthy source of excitement. He has seen students mature as the season progressed. In particular, he has seen the young men develop a team-focused mindset. This attitude will help them in life long after the basketball season has ended.

The Importance of the Adrenaline Rush
In Cole's eyes, sports are one of the most influential things on a human being's life. Playing sports helped him to stay out of trouble when he was a teenager. Now, he teaches the boys at the ranch the same skills he used to help him succeed.
"Playing sports teaches you mental and physical toughness. It helps you stay healthy, strong, and be self-aware," said Cole. "A lot of people say that sports aren't for everybody. However, I feel that anybody can find that one sport that will help drive them and give that little adrenaline rush."
That adrenaline rush is vital to teenage boys, Cole believes. If boys do not find a healthy source of excitement, then they will look for excitement in unhealthy ways. Therefore, something as simple as learning to play basketball can be a valuable part of a troubled teen's recovery.
"Sports teach you many defenses, and many offenses too," said Cole. "For example, many people get flustered very easily. However, because there  are a lot of mental and physical warfare in sports, players learn how to fight through mental and physical obstacles."

From Troubled Teen to MVP
Because Discovery Ranch for Boys is a residential treatment center, their team faces challenges that other teams do not. For example, Cole cannot always bring the players he wants to bring to the games, because they may not have earned their therapist's permission. Cole is sanguine about these challenges. He measures the success of the basketball team by the personal growth that he sees in the team members rather than the scores of the games.
For example, Cole shared the story of a particular young man who has matured a lot during the basketball season.
"This young man came in, and he was a very frustrated person. He did not really respect authority," said Cole. "He also did not have the physical capability of running laps like the other boys did or even dribble the ball."
However, the young man came to every single practice. Slowly, with each practice game, he improved. Eventually, he started coming to practice with a smile on his face. The teen even sought out Cole for extra coaching. Now, the formerly defiant teen is one of the basketball team's star players.
"I will put him in no matter what just based on his attitude, and how hard he tries," said Cole. "The pure mental capability that he has for the game is impressive."

The Mental Game and Teamwork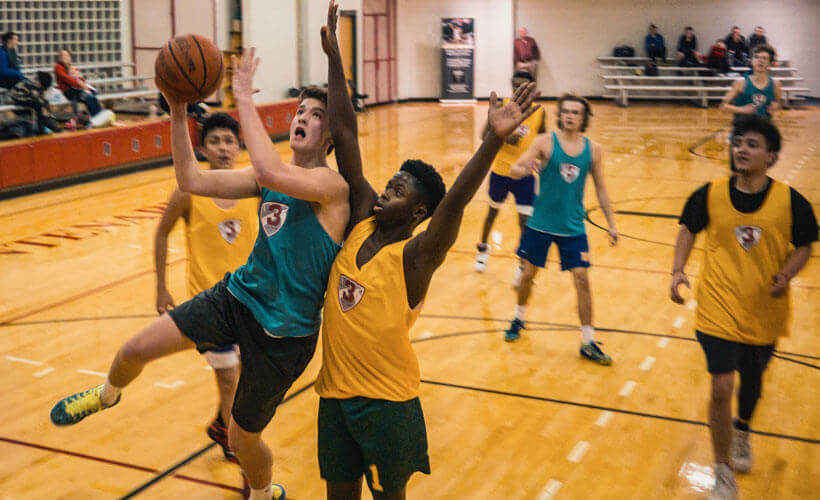 Using sports to develop mental fitness as well as physical fitness is a significant part of Cole's coaching style. He focuses a lot on what he calls the mental game.
"The mental game is the biggest thing because a lot of these kids are just so stinking scared to let themselves down or let others down that they hold themselves in that shell," said Cole. "But, like Wayne Gretzky said, 'You miss 100% of the shots you don't take.' These boys really need to learn that."
Cole helps the boys learn not to be scared of failing. They also learn how to support each other as a team, win or lose.
"The basketball team teaches these boys how to work together, and how not to be self-centered," said Cole. "It shows the boys that teamwork is how life is driven."