Therapy Services at Discovery Ranch are divided into three basic categories:
Formal therapy
Experiential therapy
Experiential learning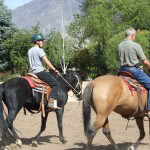 A student's treatment team includes clinicians, teachers and residential staff.
Formal therapy is more traditional in scope but not in venue. Counseling sessions may occur in the therapist's office or out walking or working on the ranch. Therapy includes weekly individual, family and group sessions which take roughly 20 hours each week.  Because our academics are in the afternoon, therapists have full access to be with the students throughout the day.  A weekly process group gives students an opportunity to identify feelings, discuss problems.
Specialized therapy groups include:
Substance abuse
Drug and alcohol
On campus 12 Step AA/NA
Off campus 12 Step AA/NA
Self-harm
Eating disorders
Trauma
Adoption issues
DBT skill building
Team building
Peer leadership training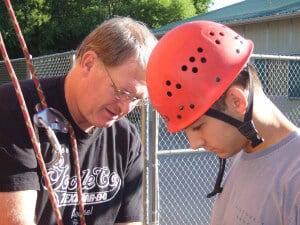 Experiential therapy takes place weekly. It is a combination of equine therapy, ropes courses, and recreational therapy that the student participates in with his/her therapist. These activities are deliberately designed to be emotionally intense – getting the students out of their comfort zones and talking about what they are feeling.
Experiential learning activities are part of every day. We don't believe in just filling time. We are committed to making everyday living an opportunity to enhance therapy. We use learning activities such as feeder calves and peer leadership to extend the influence of therapy that takes place both in the office and outside.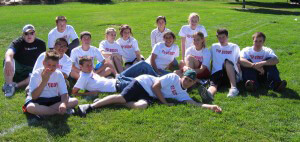 Additional experiential activities include the VIP sports league, FAM projects, and community service projects.
Because these activities don't feel like therapy, students are more willing to openly participate in discussions about their behaviors and emotions.
Also, our experiential and relationship treatment model gives students opportunities to practice all day long the therapeutic principles they are learning. We believe this on-going practice shortens their length of stay.
We invite you to get to know us better by exploring our website, or, if you prefer, calling our admissions department at 855-662-9318.
The Strength is in the Struggle™