Our Research. Why Our Residential Treatment Is So Effective.
How effective is Discovery Ranch at helping your teen and family? Our research results show how teens improve and grow in such a short amount of time demonstrating how residential treatment can change lives.
THIS IS HOW TEEN BOYS CHANGE THEIR LIVES AND IMPROVE THEIR FAMILY RELATIONSHIPS IS SUCH A SHORT AMOUNT OF TIME.
In order to assess the effectiveness of our treatment program, we use a patented, third-party assessment tool that is widely accepted in the industry today. Our team reviews the results and use them as a guideline to improve treatment with our students. This tool is called the YOQ, or Youth Outcome Questionnaire.

We invite all of our parents and students to take a YOQ Assessment test before, throughout, and after the program in order to evaluate progress. This research has assisted us as we work with students and families. We constantly strive to improve our program and to provide trusted feedback demonstrating effective treatment and care leading to healthier students and lasting change.

What is the YOQ?





Does the program work?
The following graph shows how parents and their teen score in the beginning of the program, at graduation and demonstrates that students remain at or below the normal score range for a teen!



---
As you can see below, if a score of 47 is considered a normal range for a student/teen, residential treatment and specifically the Discovery Ranch program help teens improve dramatically. On average we help students/teens improve overall to at or below a normal range by graduation/completion of our program.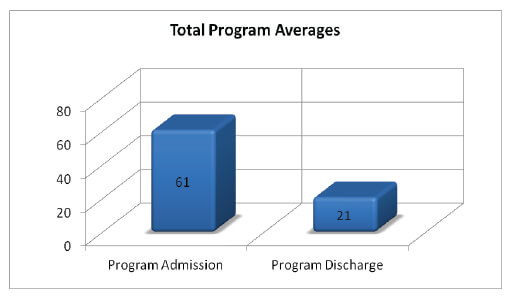 ---
As you can see from the following graph, students who come directly to Discovery Ranch from home show a dramatic improvement in behavioral health.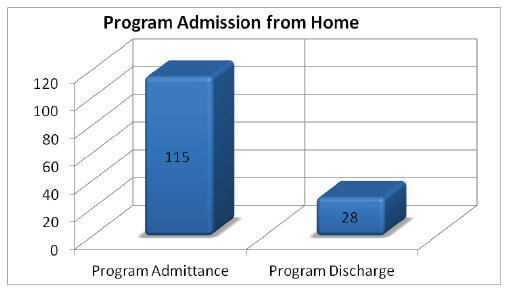 ---
In most cases, attending a wilderness program helps students/teens prepare for a Residential Treatment program. Our research demonstrates that these students have lower scores upon admission than those students who come directly from home however, in either case the boys at Discovery Ranch progress and improve, family relationships can be healed, and students can progress and prepare for the next step in life!