Calf Rescue And Adoption Program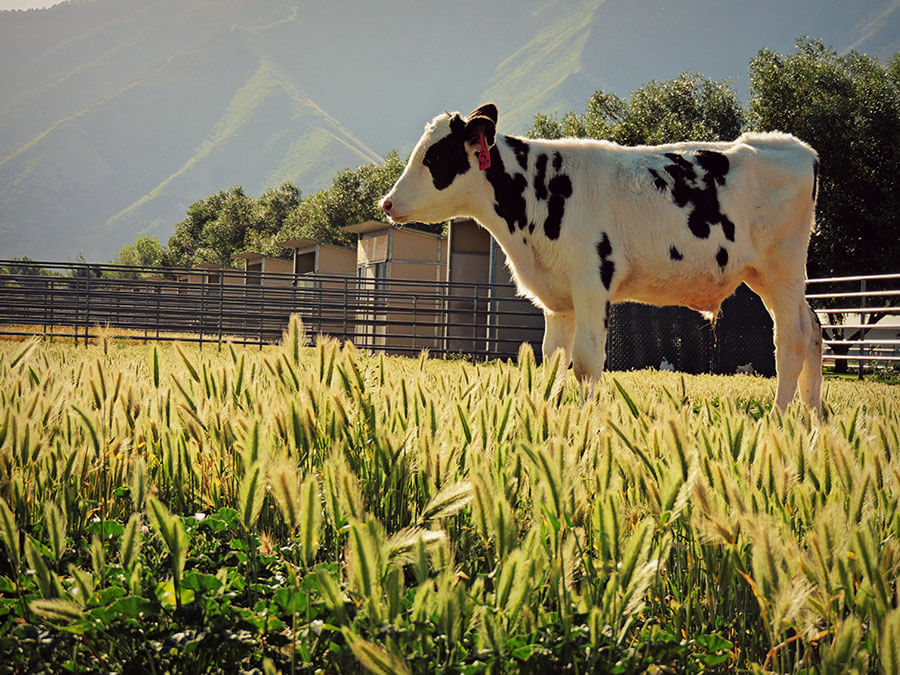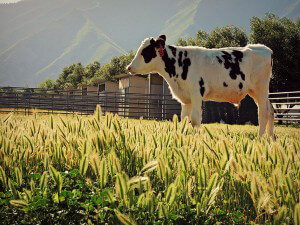 A residential treatment center set in a ranch for boys setting offers unique opportunities for personal growth. For example, the Calf Rescue and Adoption Program allows your son to develop and practice skills such as empathy and responsibility. All of the calves in the Calf Rescue Program are male calves from local dairy ranches. If Discovery Ranch for Boys (DRB) did not adopt the calves, then the calves would be discarded at the dairy and left to die. Because the male calves do not produce milk, dairy ranchers do not invest in their care. Rescuing the calves provides the animals with an opportunity for a better, longer life; as well as giving troubled teens an opportunity to learn essential life lessons.

Building Empathy
The Calf Rescue Program is the perfect program for teens who have been resistant to behavioral or traditional therapy. In this therapeutic program, your son will learn what it means to be responsible for a life other than his own. The wobbly baby calf will be completely dependant on your son.
Boys must feed the calves three times a day; morning, noon, and night. In icy snow, rain, or hot weather, your son will have to go outside to care for his calf. By caring for the calf, he will focus on something other than himself. Over time, caring for something other than himself will become a daily habit.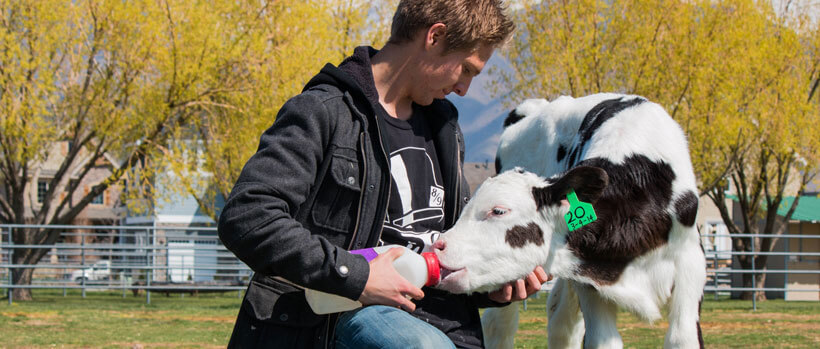 Calves are not born with antibodies and only get them from their mother's colostrum.  It takes two months for the fragile calves to have an immune system. Their first two months are a fight for their lives.
Sometimes, even with the best of care, calves die. Rather than being sheltered from the pain of the experience, therapists and staff members will help your son to process the loss.
When the calf is about five months old, he will be sold to local ranchers. Again, therapists and staff members will help your son to process this experience and learn from it. Rather than protect your son from emotional stress, the Calf Rescue Program teaches him how to deal with it.  

Learning to Transition
Most young men care for more than one calf during their time at DRB. After they develop the emotional growth by caring for the first calf and experience his loss, they receive another calf. The learning process begins again, giving the boys a chance to uncover new insights. These experiences allow troubled youths to develop empathy and understanding towards their parents.
The Calf Rescue Program is a way for your son to experience difficult emotions in a safe, supportive environment. He will learn the value and joy that comes from caring for someone or something. After participating in the program, your son will better understand grief, loss, attachment, and detachment. That greater understanding will help him to relate better with the people in his life and provide him with the skills necessary to cope with emotionally complex situations.

Adoption
Whether adopted or not, most adolescents are struggling with building healthy and strong relationships and caring for something other than themselves.
The Calf Rescue Program mimics the adoption process. We have a high number of adopted kids within our program.  Your student may be highly attached but still struggle with relationships and transitions. The calf program puts your son in a parental role, learning to serve and sacrifice for a dependent calf, which grows up to be independent just like your son.  The transition from one calf to another has proven to be very crucial in the therapeutic process. It's where your son reveals his ability to navigate loss, change, or transitions in his relationships. The program provides a safe environment where he can work through his fears and emotions and build resiliency.  
Peer Leadership Program:  Developing Responsibility
When your son first arrives, he may be responsible for filling bottles to feed the baby cows. After he learns more about caring for animals, he may become responsible for supervising other boys in the Calf Rescue Program. In this position, he would be responsible for the care of all the calves, regardless of the calves' age or health. Your son would monitor which calves are sick as well as the medical treatment they receive. He would also keep all the relevant charts up to date.
Skills such as leadership, personal responsibility, and the ability to delegate responsibilities to others are some of the skills that your son will learn as part of the Calf Rescue Program. These skills will be vital to your son's future success in whatever profession he chooses.
Your son will be given the opportunity to have a job on campus.  They fill out an application and find three references and go through an interview process just like in real life.  They also dress up for the interview.
These jobs challenge the boys by design. Just like in real life they can get three warnings and be fired from their position. They can also hire an assistant, which in most cases they hire their best friend and then try and "supervise" their friend.  It makes for a great learning process on managing others, learning to give constructive feedback and leadership skills. Staff work closely with the students to shadow lead, give feedback, and help the students to be successful.