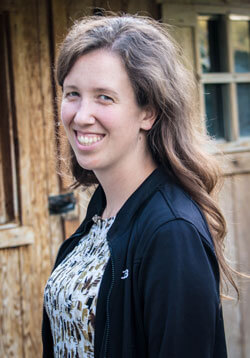 Valerie Gundersen
Teacher
Valerie Allen grew up in a small farming town in Idaho, where she spent many summers working with her family on their family farm. In 2014, she graduated from Brigham Young University – Idaho and received her degree in Social Studies Education. Along with her formal education, Valerie has had the opportunity to gain a great perspective of the world and other cultures through her study abroad and volunteer experiences in Jerusalem, Ecuador, and Thailand.
Since graduation, Valerie has spent her time teaching history full-time at charter schools in Salt Lake and Provo. She began teaching at Discovery Ranch during the evenings in January of 2016, and after taking a short break to fulfill other obligations, she is very happy to be back. She recognizes the influence that an excellent teacher can have in a student's life, and strives to make a difference with her work.
Outside of school work, Valerie enjoys doing anything outside – especially if the sun is shining! Some of her favorite pastimes are hiking, running, snowboarding, gardening, and reading. She also enjoys playing sports and spending time with her family.