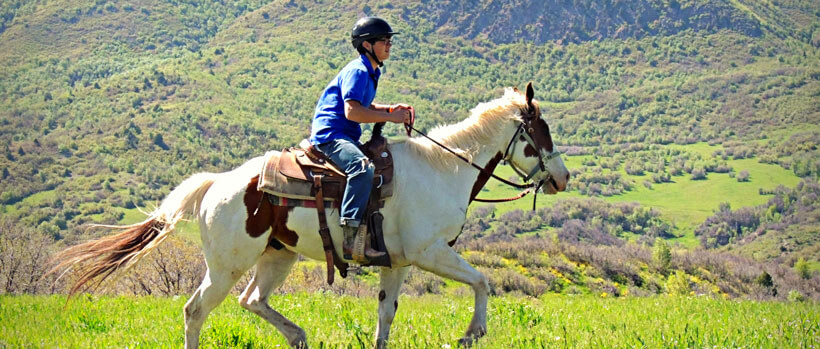 Equine Assisted Therapy
Your son will have the opportunity to participate in 12-16 weeks of Equine Assisted Psychotherapy (EAP).  Horses provide an emotionally intense opportunity for students to overcome fear and develop confidence. The size and power of the horse are naturally intimidating to many people. Accomplishing a task involving a horse, in spite of fear, builds confidence. It also makes for wonderful metaphors when dealing with other intimidating and challenging life situations.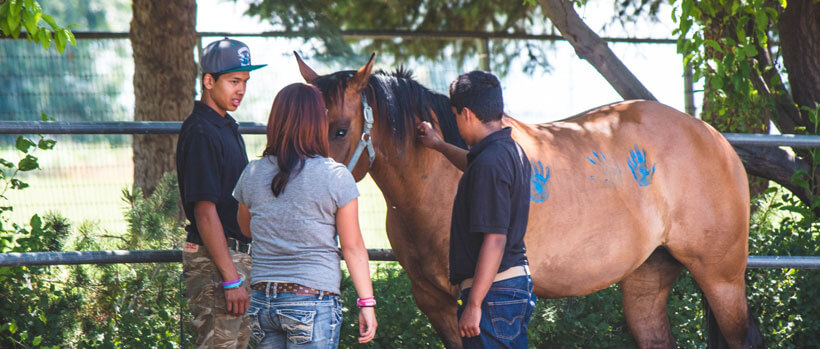 EAP will help him learn how to rebuild his relationships with a human being by learning to build relationships with horses. His job will be to get the horses to perform certain tasks. He will be given a specific set of rules, and then choose consequences that will result if the rules are broken. After each activity, he will process, or discuss, the experience and his thoughts and feelings with horse professionals and therapists.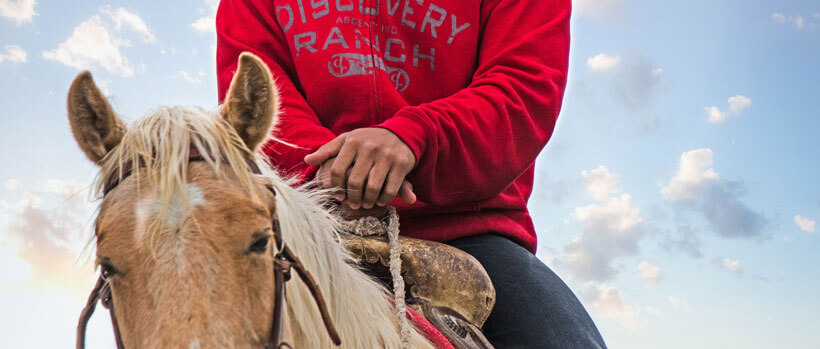 The goal is not simply teaching your son how to maneuver horses. The goal is to help him identify and face his emotions. An experience with a stubborn horse may help him empathize with parents who may have felt similar frustrations dealing with a stubborn teen. A therapist and horse trainer participate with him in each session and provide real time feedback during the activity and afterwards. The activity and ensuing discussions help him learn to recognize and regulate his emotions. It also helps him recognize his strengths and weaknesses.