Recreation Therapy
Led by a recreational therapist, students, their therapists and mentors participate in weekly activities that extend the reach of office-only therapy. These activities include: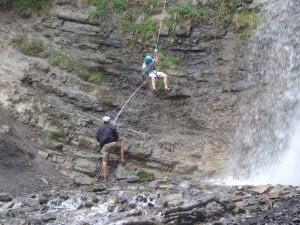 Ropes courses
Cross country skiing
Canoeing
Tandem cycling
Rappelling
Para-Olympian wheelchair sports
Rock climbing
Hiking
Mountain biking
Downhill skiing
Snowboarding
Students share and discuss each experience with their therapists. They examine how the obstacles they encountered recreationally are similar to those they face in daily living. They may also discover new recreational interests and abilities to enjoy when they return home.
We invite you to get to know us better by exploring our website, or, if you prefer, calling our admissions department at (801) 489-3311.
The Strength is in the Struggle ™

Sister Companies
Part of the Redcliff Ascent Family: