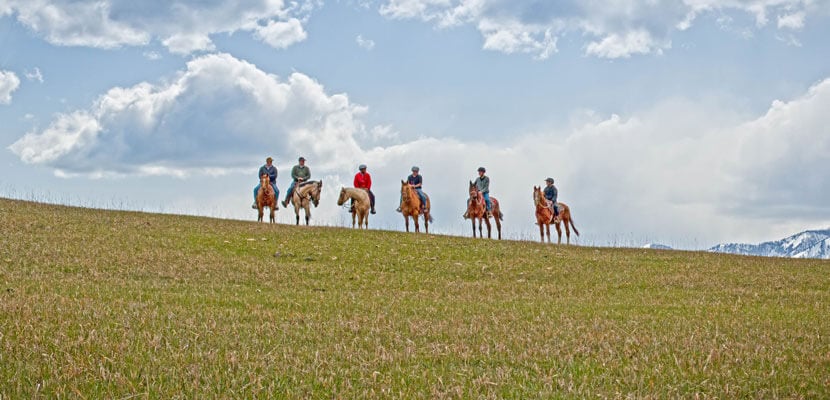 Discovery Ranch's horsemanship program teaches students the importance of setting limits and establishing boundaries. We do this by teaching students the basics of western riding, trail riding, and colt starting or training.
Horsemanship is really about relationships. Some adolescents see relationships merely as a way to get something. They may resort to being passive or withdrawn or angry and aggressive in order to get their way. Horses don't respond well to any of those strategies.
What horses do respond to is assertiveness, firmness and compassion. Students learn they must give up some degree of control to the animal. The goal is to get their horses to choose to be led and to be willing to respond positively in a relationship that is mutually healthy and rewarding.
Just like our students, horses will constantly test boundaries. They are learning where their limits lie. This puts the student in a position of responsibility and authority as they try to train a horse how to behave appropriately. It's also a powerful opportunity for students to learn empathy for their parents.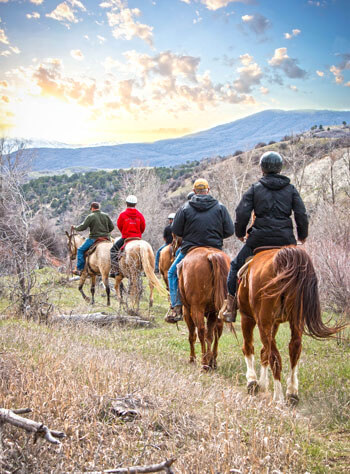 As with people, relationships with horses can be challenging, hurtful, or highly rewarding.  The horse and rider relationship also revolves around trust and vulnerability.
In all relationships, there is a certain amount of predictability and unpredictability, and with that comes a degree of fear. Because students learn to face those fears, they can face worries about other relationships in their lives.
This therapeutic experience teaches students about horse psychology and about how a horse will view them as a predator or a leader. They learn about equine reasoning and the fight vs. flight reaction, and how that may apply to their own emotions. The horsemanship group teaches trust, pressure and reward.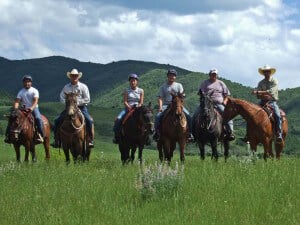 Students that are or become passionate about horsemanship have the option of participating in advanced horsemanship. Here they have opportunities to train horses, work with colts, enjoy off campus trail rides and ride more often during the week.
---
---
We invite you to get to know us better by exploring our website, or, if you prefer, calling our admissions department at 855-662-9318.
The Strength is in the Struggle™