A highly specialized treatment program for teens with on site professionals and services such as:
Discovery Ranch is a clinically intensive boys program serving teens ages 13-18. We offer one of the most clinically experienced therapeutic teams in the industry. All of our clinicians are licensed Master's or PhD. level practitioners, each with more than 20 years experience. Therapists carry an average caseload of six to seven students. Our emphasis on experiential therapy means they participate in activities with their students.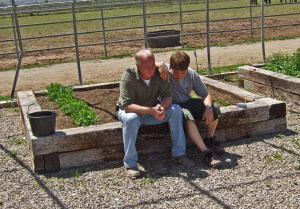 This type of experiential therapy in a ranch environment helps us provide students with what we call real time therapy and in the moment feedback. Combined with experiential learning, therapeutic interaction is virtually unlimited.
The Discovery Ranch treatment model is founded in relationships. We view our students from a strength-based perspective. Our goal is to help them develop confidence in themselves and gain strength through their struggles.
We teach our students the life skills they will need to be happy, productive adults. This includes understanding the importance of work, academic success, and Dialectical Behavior Therapy, or DBT.  Our peer leadership program gives students the opportunity to develop real-world work and leadership skills as they practice communication and healthy relationship techniques.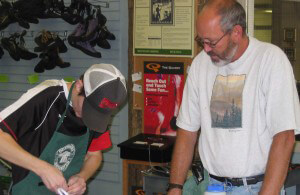 We show students how to use these tools as a means of understanding their problems and identifying positive solutions.
Finally, Discovery Ranch builds on each student's achievements by recognizing therapeutic success attained in prior treatment. By honoring those accomplishments, students begin therapy at the Ranch on a higher level with more privileges. Students who have graduated from wilderness programs are encouraged to teach outdoor skills to their peers in monthly student-led workshops.
We invite you to get to know us better by exploring our website, or, if you prefer, calling our admissions department at
855-662-9318.
The Strength is in the Struggle.™